Not-For-Profit Consulting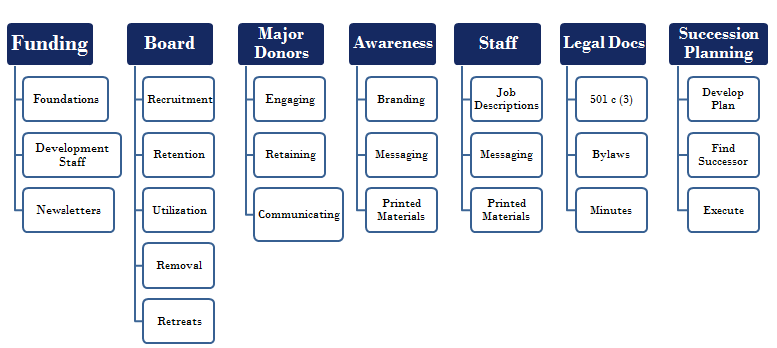 "Potential supporters of your organization, must not only believe in your mission, but in your capacity to deliver on that mission."
Non-profits are created to have a strategic impact, to make this world a better place. But in order to do this, philanthropic organizations need to be conducted like a business - with strategy, right messaging, and a strong focus on the desired outcomes. The road to non-profit dissolution is paved with good intentions, which is why we use our expertise to help you grow and fulfill your mission. To us, a mission worth starting is a mission worth continuing, and reaching its fullest potential.
Herb McCarthy, MBA, MRE
Herb McCarthy is a native of Wilmington, NC and earned both BS in business and his MBA from the University of North Carolina at Chapel Hill. He later earned his masters degree in Religious Education (MRE) from Southwestern Baptist Theological Seminary in Ft. Worth, Texas. Herb was president of Landmark Real Estate, a Wilmington real estate development/construction/ brokerage firm, prior to that he owned and operated his own business, Professional Management of Wilmington, Inc. where he ran a large property management firm as well as building custom homes and operating a real estate brokerage firm. For 16 years, Herb had the privilege of working for the Billy Graham Evangelistic Association, serving as Vice President of Crusades. He has served on the board of directors of several national, non-profit organizations and has provided consultation services for many charitable organizations, focusing on start-up, organization, strategic planning and funding development. This extensive experience with non-profit organizations places Herb in the unique position to vet and evaluate charitable organizations for high-net-worth foundations. He enjoys flying planes, golfing, hunting, and boating with his wife Suzanne, as well as spending time with his three daughters and fourteen grandchildren.